It's December and my favorite month of the year! Although I am soooo not a snow girl , I do love the happiness that seems to be intertwined throughout the days of December. Here are the top 10 things I am obsessed with this month.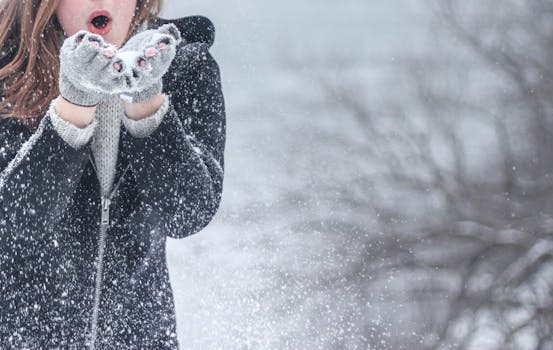 The "Jolly" in the Air  – This time of year tends to bring out the best in everyone and you can totally feel it in the air. People seem to be more polite, happier and much more giving than any other month on the calendar and I for one, LOVE it!!
Oversized Sweaters – There is nothing more cozy than a giant sweater you can cuddle up in all day long. And not only are they comfy, but when you pair them with skinny jeans and ankle boots they look adorable too! 
Furry Socks – This has got to be my biggest obsession right now. The one thing I truly hate is being cold and so you will find me with thick, warm and sometimes even furry socks every single day in December!
Shopping – This one is a given! I am obviously in love with shopping any time of year however, December shopping is the best! I love trying to find the perfect and most unexpected gift to make someone smile.
Spending Time w/ Friends & Family – It always seems like the clock slows down in December and there is so much more time to be spent hanging with my fam or lunching with the girls and this is one of my favorite "to-do"s. 
Starbucks – I am Team Starbucks all year long however, I find that December is the month that I love to drink it the most! There's nothing like a hot Chai Tea on a snowy afternoon. (And they have gift cards! Hint Hint ,Santa!)
Christmas Decorations – I literally do not decorate my house for any other holiday. Being a busy girlboss entrepreneur with no children means I'm always on the go and rarely spend time home enjoying the home decor. However, when December hits and it's finally time to put up the Christmas decorations, I'm on it! I loooove coming home to the coziness of a beautiful lit tree and stockings hanging over a bright, hot fire in the fireplace. 
Christmas Music – Now I totally CAN NOT get into the Christmas groove even a second before December 1st bbbuuuut…. the second the calendar page turns and it's officially December 1st I am a Jingle Bell Rockin' junkie!!
Hallmark Channel – If you've ever watched a Hallmark movie, I'm sure you need no further explanation for this one!  #addicting     More often than not, if it's December and I'm not in the office with a client, I'm at home "working" from my laptop with the Hallmark channel on. #sorrynotsorry                                                          
Giving, Giving, and More Giving!  – This is my ultimate, all time favorite thing about the holiday season. Although I love giving and helping others all year through, in December I get this urge to do every single thing I can to make a difference in someone's day. Whether that means collecting food for families in need, buying a stranger a coffee or even just sending someone a message letting them know that they are thought of and appreciated… whatever it is, when it pops in my head , I'm doing it!! PS>> If you are looking for any volunteer and/or giving opportunities this time of year shoot me an email! I always have lots of community projects going on and can totally use extra hands and hearts to help!                                                                                                                                                                                                                                  So there it is… my 10 all time fav things about the month of December! I'd love to see your list! Post it in the comments!